injecting
computation

everywhere
Be among the first to experience our newest releases and see how the Wolfram technology stack gives you a competitive edge.
visualization • cloud computing • data science • system modeling & simulation • engineering • signal & image processing • educational technology • computational finance
and more
what to expect

Expert Insights
Spend three days interacting with the creators of Wolfram technologies. Hear directly from the developers how recent advancements can save you time, money, and effort.

Practical Training
Participate in intensive pre-conference training to find out how you can implement these capabilities in your institution or company immediately.
Learn more »

Wolfram Technologies Workshops
Join Wolfram developers in immersive hands-on workshops on our newest features and capabilities, including cloud computing, instant deployment, and more.

Networking
Come talk shop with the people who get it. The Wolfram Technology Conference brings together the best and brightest technological innovators from multiple disciplines. Brainstorm and problem-solve during topic-based "Meet-Ups", and make new connections over lunch, dinner, or one of our many networking opportunities.

Wolfram Language
One-Liner Competition
What can you do with one line of code? A lot, if you use the Wolfram Language: from simulating gravitational attraction to animating sky charts to creating works of art. Test your Wolfram Language prowess in our one-liner contest.
Discover the Wolfram Language now »

Wolfram Connected Devices
Connected devices are central to our long-term strategy of injecting sophisticated computation and knowledge into everything. Learn how to use the Wolfram Language on cameras, GPS devices, the Raspberry Pi, and more.
Learn more »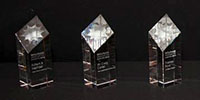 Wolfram Innovator Award
Passionate individuals and organizations have played a major role in expanding the many areas of computing where Wolfram technologies operate. We recognize these deserving recipients with the Wolfram Innovator Award.